The Russell Medal is awarded to individuals who have given outstanding service to mineralogy.  It is not awarded annually but on an occasional basis.  At this year's ASM, the Medal was awarded to two individuals who are each well known in the field of mineralogy. Since the ASM was virtual, the awards could not be presented at the event but were delivered shortly afterwards.
NEIL HUBBARD
Neil has been a leading figure in The Russell Society since its very early days and has served both on Council and the Central Branch Committee for many years. Through his business "Midland Minerals" Neil has supported establishments who teach geology and mineralogy, and encouraged many collectors who have visited his stand at mineral shows.  His visual identification skills are well known- if you want a mineral identified ask Neil! Neil has put his outstanding mineral knowledge to good use by helping the editorial board of the Journal and contributing to many papers. He made the first discovery of bobkingite and has developed specialist knowledge of the mineralogy of Dolyhir quarry.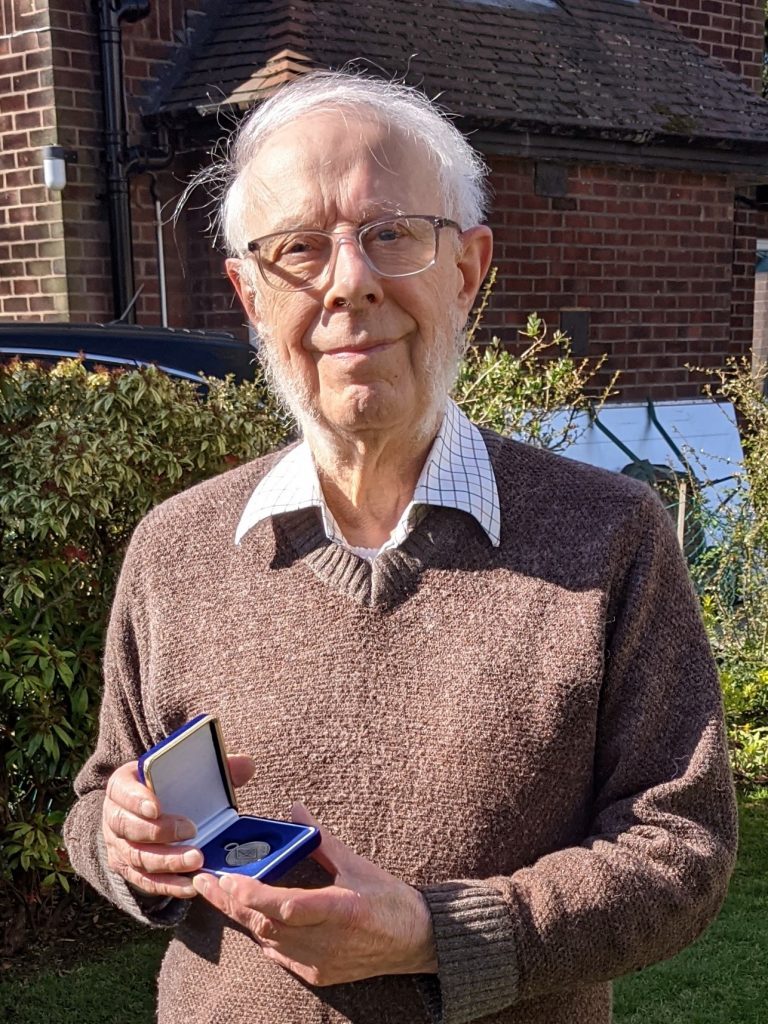 RICHARD BRAITHWAITE
Before he retired Richard was professor in the Department of Chemistry at the University of Manchester Institute of Science and Technology, in Manchester, England. He has had an interest in mineralogy all his life and passed on his enthusiasm to many others, taking students on trips to old mine sites and acting as mentor to other mineralogists in the Manchester area. Richard has published many papers on mineralogy and co-authored descriptions of the new species herbertsmithite and zincolibethenite. He has been a valued member of the editorial board of Journal of The Russell Society. The copper secondary mineral braithwaiteite, was named in his honour.