The Southern Branch of the Society is organising a one-day mineralogical event on Sunday 10th June 2018 to be held in the ideal setting of the Somerset Earth Science Centre at Moons Hill Quarry, Stoke St Michael, Radstock, Somerset BA3 5JU (pictured below). The event will start at 10:00 and finish at 16:00.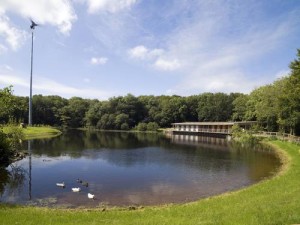 This will be a free event but we will require prior registration so that we have an idea of numbers for catering, plus there is a maximum number that the centre can hold so it will be on a first-come basis.
We have just started the organisation and are confirming speakers. The theme will be Regional Minerals and Mineralogy covering areas such as the Southern Branch and other branches to look at the variety and and types of minerals occurring within the different regions. More details will be published later and sent to those who have registered to attend.
We will be requesting that attendees bring along specimens from their area for display. The Southern Branch will be displaying mineral specimens collected within the Branch area.
There will be no collecting trips organised in conjunction with the event but there is a possibility of an early visit to the famous unconformity exposed in Vallis Vale, near Frome, that was originally described by Henry De la Beche in 1846. This visit will be before the event and most suitable for people travelling from Frome and the east.
If you wish to register your attendance at the event please email Gary Morse.